The AEA-Europe Council consists of seven people: the President, Vice President, Executive Secretary, Treasurer (The Officers) and three other members (Non-Officers). Council members are elected by the members of the Association and appointed at the annual General Assembly. 
The Council as of November 2022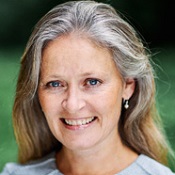 President
Therese Hopfenbeck
Professor of Educational Assessment, Assessment and Evaluation Research Centre, Melbourne Graduate School of Education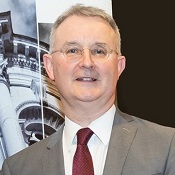 Vice President
Damian Murchan
Associate Professor at the School Of Education, Trinity College Dublin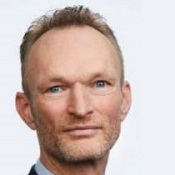 Treasurer
Melchior de Vries
Director of Cito International (Netherlands)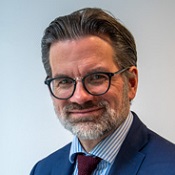 Executive Secretary
Alex Scharaschkin
Director of Research and Regulation at AQA.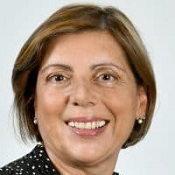 Non-Executive Member
Deborah Chetcuti
Member since 2002. Associate Professor, Faculty of Education University of Malta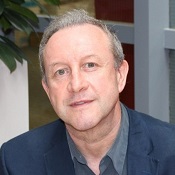 Non-Executive Member
Stuart Shaw
Honorary Professor of University College London in the Institute of Education – Curriculum, Pedagogy & Assessment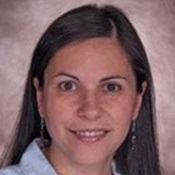 Non-Executive Member
Elena Papanastasiou
Dean of the School of Education at the University of Nicosia and a Fellow of AEA-Europe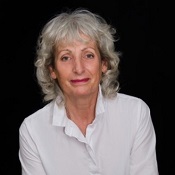 Non-Executive Member
Lesley Wiseman
Research Fellow at the School of Education University of Glasgow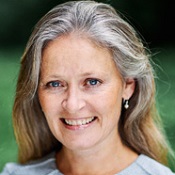 Therese Hopfenbeck
Therese N. Hopfenbeck is Professor of Educational Assessment at the Assessment and Evaluation Research Centre (AERC) in the Melbourne Graduate School of Education. She is elected President of The Association for Educational Assessment-Europe (2022 – 2024) and Lead Editor of the journal Assessment in Education, Principle, Policy and Practice (2016 – dd). She is Adjunct Professor of the Norwegian University of Science and Technology (NTNU) and Visiting Fellow at Kellogg College, Oxford. Therese is member of the Visiting Panel for Research at the Educational Testing Service (ETS) in Princeton, expert member of the PISA 2022 Questionnaire Framework group, appointed by ETS and OECD (2014 – 2022) and Chair of the PISA 2025 Questionnaire Framework group appointed by ACER and OECD (2022–2026). In collaboration with Professor Nancy Perry, University of British Columbia, she is currently leading an international network of researchers disseminating classroom-based research on self-regulation, funded by Social Sciences and Humanities Research Council of Canada (2020–22).
Before starting her position in MGSE, Therese was the Director of the Oxford University Centre for Educational Assessment (2016–22), where she was leading a team working on international large-scale assessment studies in education and classroom-based video studies. She was Principal Investigator for two research projects funded by IB, on critical thinking in PYP schools internationally and evaluation of education reforms in Kent, UK (2020–22). In 2020, she led the research on Critical Thinking in the Diploma Program in Australia, England and Norway and was Principal Investigator for the PISA 2022 study in England, Northern Ireland and Wales, in collaboration with Pearson UK (2018–23). Therese was also Principal Investigator for the ESRC-DFID-funded project, Assessment for Learning in Africa (AFLA): Improving Pedagogy and Assessment for Numeracy in Foundation Years. The focus of this project was to conduct research on formative assessment in primary school early years' numeracy contexts in Tanzania, East Africa and two sites in South Africa.
She has been the recipient of funding from ESRC-DFID, OECD, The Norwegian Research Council, Education Endowment Foundation, State Examinations Commissions Ireland, Jacob Foundation and the International Baccalaureate totalling more than £2m in addition to a single grant of £4m in collaboration with SLATE: Centre for the Science of Learning & Technology at the University of Bergen, Norway. Prior to her appointment at Oxford, she worked as a post-doctoral researcher at the University of Oslo's research group for Measurement and Evaluation of Student Achievement at the Unit for Quantitative Analysis of Education (2010–11) where she also did her PhD. She has social media present on ResearchGate, LinkedIn and Twitter @TNHopfenbeck.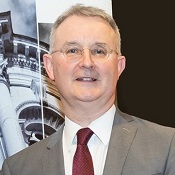 Damian Murchan
Professor Damian Murchan teaches at the School of Education in Trinity College Dublin, the University of Dublin, and is a Fellow of the Association for Educational Assessment-Europe. With previous roles as a teacher, primary school principal, and University Head of School, his experience spans Primary, Secondary and College levels, including initial and continuing education for teachers and university leadership.
Professor Murchan's research interests include educational reform, assessment methods, e-learning and assessment, incorporation of key skills into the curriculum, and teacher professional development. A member of the Research In School Education (RISE) group in the School of Education in Trinity, his current research focuses on regulatory and ethical implications of using data analytics in digital assessments and on the process of Junior Cycle reform.
Professor Murchan is co-editor of a recent book, Curriculum Change Within Policy and Practice, that explores the process and implementation of reform of the Junior Cycle of post-primary education. His 2017 book on educational assessment, Understanding and Applying Assessment in Education, provides a comprehensive analysis of assessment policy and practice in primary and post-primary education. His research is widely disseminated through journals and conference presentations internationally. He has held a number of advisory roles in relation to the development of assessment policy and practice in Ireland and internationally. He co-chairs a consortium established by Trinity and the Educational Research Centre Drumcondra that hosted the Annual Meeting of the Association for Educational Assessment-Europe (AEA-Europe) in Dublin in November 2022.
Professor Murchan recognises the value of communicating educational ideas, including research outputs, to wider audiences. He is a frequent contributor to print and broadcast media in both the English and Irish languages. He is available to supervise Doctoral students in the areas of Educational assessment and testing, Evaluation and Educational reform.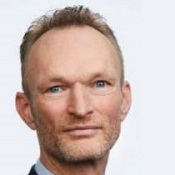 Melchior de Vries
Melchior de Vries (1970) is the Director of Cito International (Netherlands). Much of his working life, he has worked in educational publishing. As a publisher, he developed learning and teaching materials for primary and vocational education. Later, as a publishing manager he was responsible for product development in primary and in secondary education for one of the major educational publishing companies in the Netherlands.
In 2018, he made the move into educational assessment. The department he leads provides training and consultancy in all aspects of testing and assessment. Within the Netherlands, services are targeted at teachers and professionals in educational assessment ranging from primary to higher education. Outside the Netherlands, Cito supports governments, international organizations (such as UNICEF, UNESCO and the World Bank) and National Exam Boards in capacity building and consultancy. Since 2020, he is Chair of the Dutch Exams Association (NVE).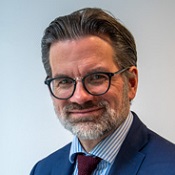 Alex Scharaschkin
Alex is Director of Research and Regulation at AQA. He is responsible for setting and maintaining standards in AQA's qualifications, the programme of assessment research and overseeing regulatory activity.
He has previously been a Director at the UK National Audit Office, leading teams delivering evidence-based reports for Parliament on the cost-effectiveness of government programmes in health and social care, and examining the use and regulation of market mechanisms in public services. He earlier headed the NAO's methodology and statistics team, and has published research on the nature of assessment of government performance. He has also worked at the Qualifications and Curriculum Authority and at the Associated Examining Board, where he specialised in applying quantitative methods to the examination of issues in standard setting and maintenance, and the design and awarding of national curriculum tests.
His research interests include the philosophy of measurement in education and the social sciences, the nature of validity arguments, and the application of quantitative and interdisciplinary approaches in assessment.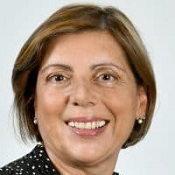 Deborah Chetcuti
Deborah has been a member of the association since 2002, the association has provided her with the opportunity to network with professionals currently engaged in assessment research. She is currently Associate Professor in Science Education at the University of Malta.
She currently teaches courses in science methodology and assessment at both undergraduate and postgraduate level and have supervised a number of masters and doctoral students. Her main research interests are in the development of 'fairer' assessment practices in both secondary and tertiary education. She has been involved in a number of projects that focused on the assessment of students with a profile of dyslexia, assessment in multi-cultural classrooms, and the examination of doctoral candidates. Deborah was also a member of the National Science Education Strategy committee and contributed to the drafting of a consultation document that outlined a vision for science education in Malta.
Deborah has been a member of AEA-Europe for many years and attended a number of the annual conferences. She was part of the local organizing committee for the conference hosted in Malta (2008). Recently, Deborah became a council member and is responsible for chairing the Publications Committee.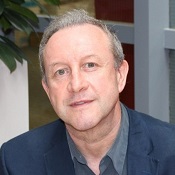 Stuart Shaw
I have worked for international awarding bodies for over 20 years. From 2007 to 2021, I was Head of Research at Cambridge Assessment International Education where I was particularly interested in demonstrating how educational, psychological and vocational tests seek to meet the demands of validity, reliability and fairness. Before leading a research team in the area of mainstream international examinations, I worked on a range of Cambridge English tests with specific skill responsibilities for assessing writing.
I have a wide range of publications in English second language assessment and educational research journals (including books, chapters, journal articles and conference proceedings). My assessment books include: Examining Writing: Research and practice in assessing second language writing (Shaw & Weir, 2007); The IELTS Writing Assessment Revision Project: towards a revised rating scale (Shaw & Falvey, 2008); Validity in Educational and Psychological Assessment (Newton & Shaw, 2014); Language Rich: Insights from Multilingual Schools (Shaw, Imam & Hughes, 2015) and Is Assessment Fair? (Isabel Nisbet & Stuart Shaw, 2020). I am currently working on a book with Isabel Nisbet (to be published by Routledge in 2023) entitled: Educational Assessment in a Changing World: Lessons Learned and the Path Ahead.
I am a Fellow of the Chartered Institute of Educational Assessors (CIEA) and a Fellow of the Association for Educational Assessment in Europe (AEA-Europe) where I am additionally Chair of its Scientific Programme Committee. I am also an elected Member of the Board of Trustees of the International Association for Educational Assessment (IAEA). Other IAEA commitments include: Chair of the Communications Committee and Newsletter Editor. I am also an affiliated lecturer at the Faculty of Education, University of Cambridge.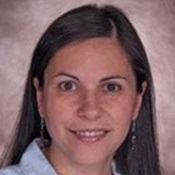 Elena Papanastasiou
Elena is the Dean of the School of Education at the University of Nicosia. She is a Fellow of AEA-Europe and has carried out research in the areas of assessment mainly in the context of computer adaptive testing.
She received her Ph.D. in Measurement and Quantitative Methods from Michigan State University and an Honors B.Sc. in Education from The Pennsylvania State University.
Prof. Papanastasiou is mostly interested in the areas of assessment, test development, psychometrics, and process data in the context of computer adaptive testing.
Dr. Papanastasiou also serves as the General Assembly representative of Cyprus in the International Association for the Evaluation of Educational Achievement (IEA), while in 2014 she had also been elected in the Standing Committee of the organization. In 2018 she was awarded the status of Fellow of the Association of Educational Assessment-Europe in which she currently serves as a Council Member.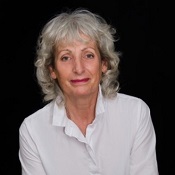 Lesley Wiseman
After a first degree in zoology Lesley embarked upon a career in educational publishing. For 20 years she was responsible for commissioning and developing high-quality textbooks for schools across the UK. During that time she was also dissertation supervisor and assessor for postgraduate students of publishing at the University of Stirling.
Towards the end of that phase of her career Lesley went back to the University of Glasgow to undertake part-time research in measurement science. Her PhD was awarded in 2005. She continued her research at post-doctoral level and it is a field in which she is still active as an Honorary Research Fellow in the University of Glasgow's School of Mathematics and Statistics.
In 2011 Lesley joined SQA (Scottish Qualifications Authority), working initially on vocational qualifications and then as an assessment specialist for the Curriculum for Excellence project team, working with specialists in all subjects to develop valid and reliable assessments for national qualifications at all levels. She also contributed to research into stakeholder experiences following the launch of the new assessments.
After seven years with SQA Lesley became an Associate Tutor in the School of Education at the University of Glasgow, where she contributed to the development and delivery of a range of undergraduate and postgraduate courses in educational assessment and in research methods. Increasingly more involved in educational research in recent years, she contributed to projects which include: Understanding public perceptions of standards in Scottish qualifications; Developing an assessment toolkit for the Curriculum for Wales; and the Welsh Government funded Camau i'r Dyfodol project. She is now a Research Fellow in the School of Education, a member of the University of Glasgow Educational Assessment Network and a member of the International Educational Assessment Network.
In addition to her work for the University, Lesley is an external reviewer for the Scottish Credit and Qualifications Framework Partnership (SCQFP). She also develops and delivers face-to-face and online Learning Outcomes and Assessment workshops for that organisation.
A member of AEA-E since 2014, Lesley became an AEA-E Accredited Assessment Practitioner in 2016 and she joined the Association's Publications Committee in the same year. In that committee she was given the task of establishing Special Interest Groups (SIGs) and is delighted to have been elected in 2023 to the AEA-E Council with particular responsibility for AEA-E SIGs.